Weather Hub – A beautiful, elegant and simple to use weather app for Android.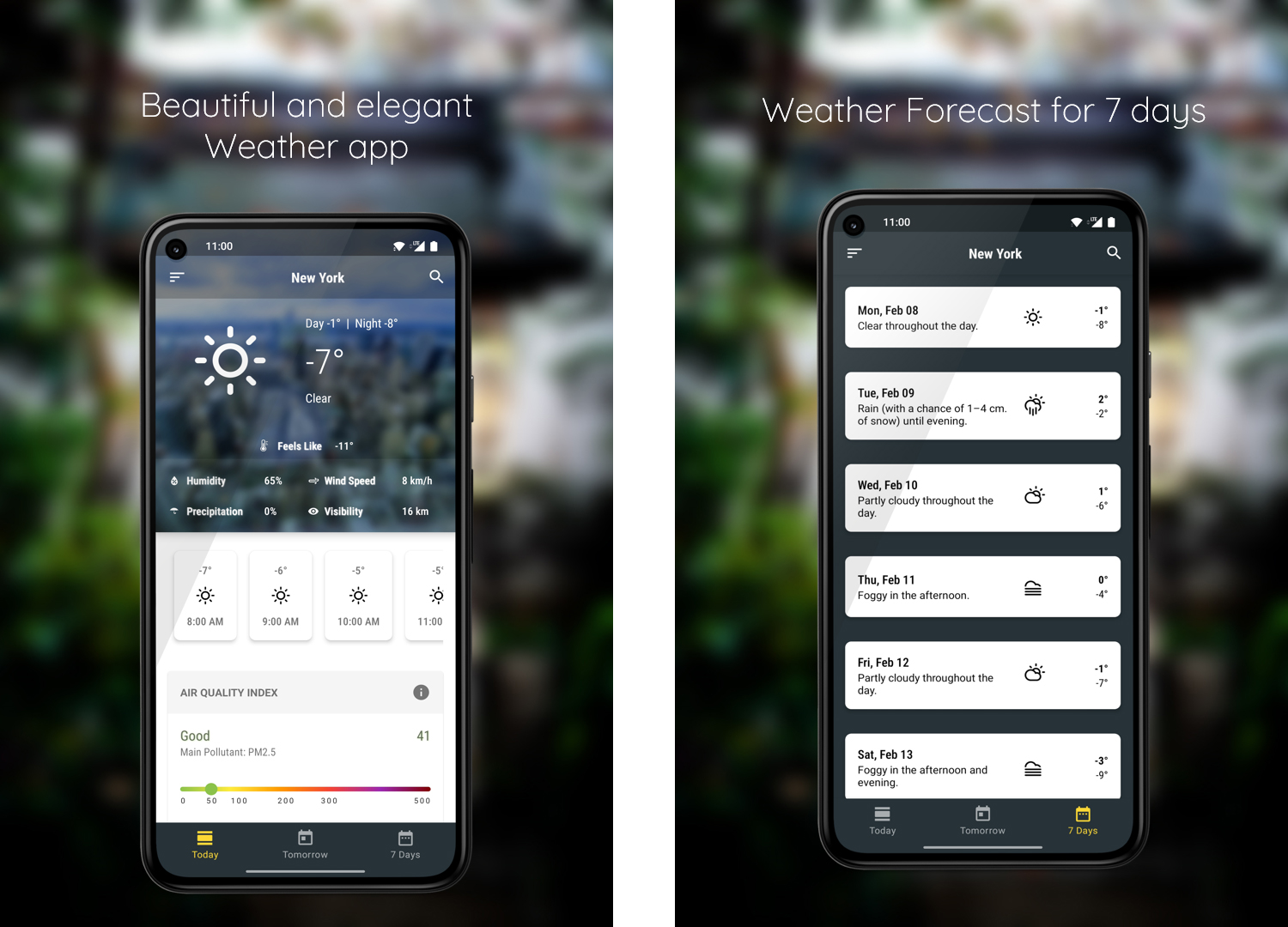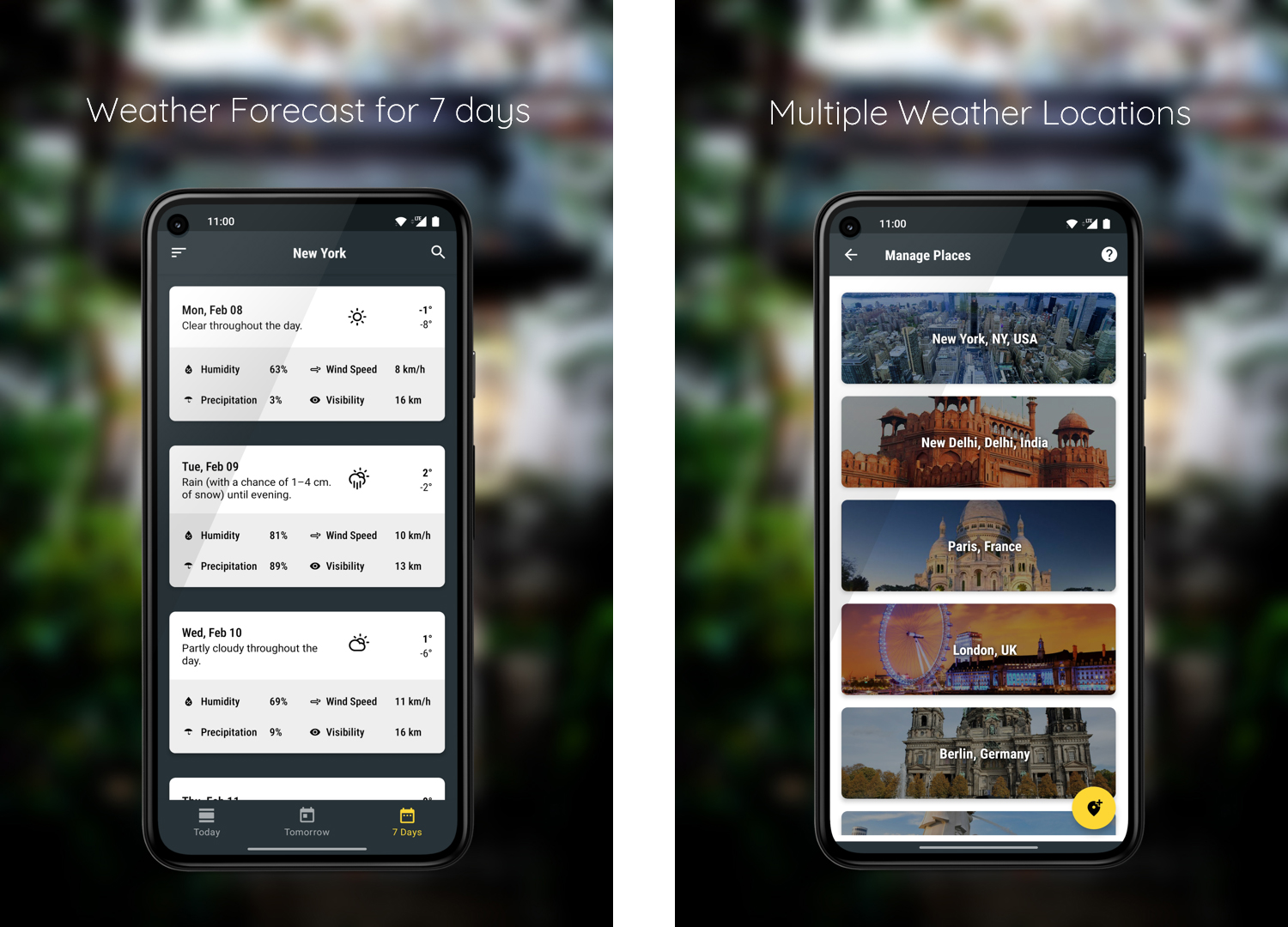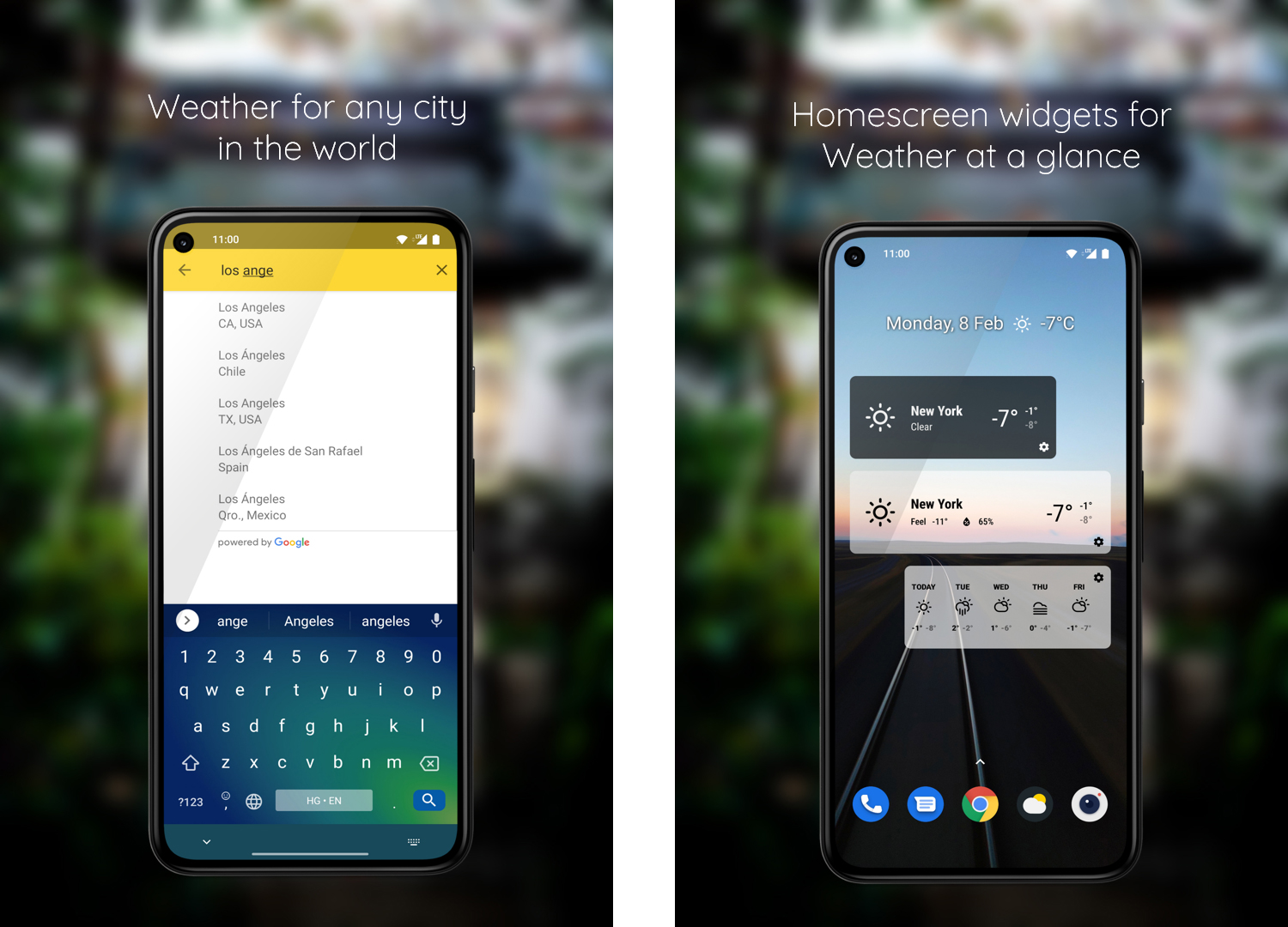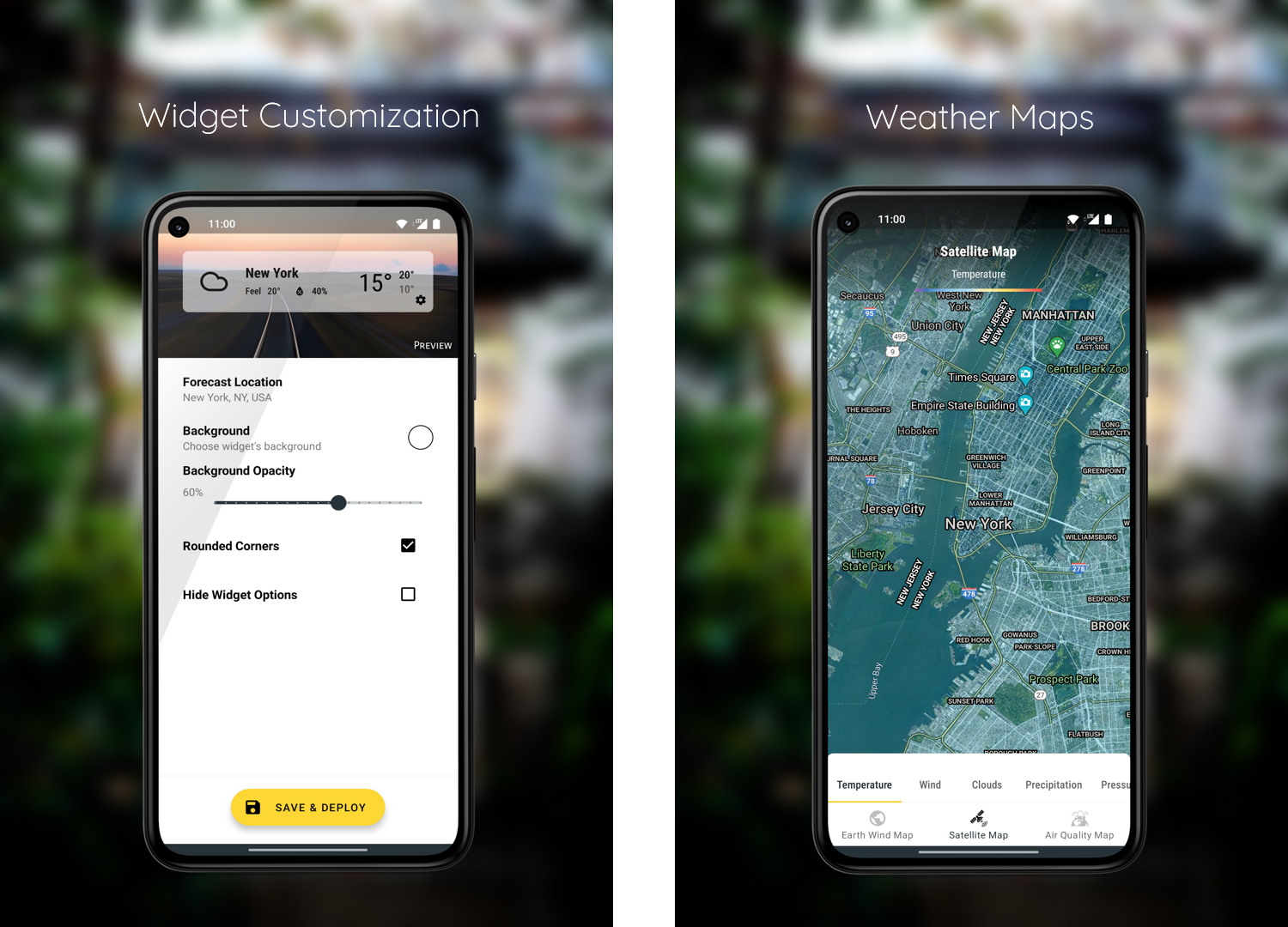 Current Weather
See the current weather at a glance with details like humidity, feels like temperature, precipitation and visibility on the backdrop of beautiful, blurred cityscape.
Weather Forecast
Plan ahead with forecast for the next seven days with precipitation probability, weather condition and high/low temperatures.
Hourly forecast gives you the forecast for up to 48 hours.
Weather Provider
Powered by globally renowned weather provider – OpenWeather.
Multiple Locations Weather
Get weather for multiple cities you want to track on your fingertips. Search for any city in the world to get the weather details.
Daily Forecast Summary Notification
Get a daily notification with a summary of forecast for the day.
Weather Alerts coming soon.
Homescreen Widgets
Choose from 4 different formats including a Google style at a glance widget, current weather & weekly forecast widget.
Ultraviolet Index
See the UV index for your city, to be sure it's safe to be outside.
Moon Phases
See current moon phase in all its glory.
Weather Radar Maps**
See the world weather with weather radar maps. Choose between Earth view and Map view – layers including temperature, winds, clouds, precipitation & pressure.
Air Quality Index**
Get to know the air you are breathing with Air quality index. Detailed data with particulate matter count.
* Paid feature